Description
L202 Dual Beam Alignment Laser with optional, individually switched laser beams.
Multiple Uses and Functions
Two eye visible laser beams shoot in opposite directions
Align two points from the middle.
Extend alignment accuracy by using one beam as a tacking point – Halves the actual working distance.
Magnetic base – Clamps to metal equipment and drive systems for alignment references.
Includes precision "Glow In The Dark" 5 minute of arc level vial – Accurate to 1/8″ @ 100 feet.
Hard anodized (Rockwell 65C) – Superior abrasion resistance
Weather sealed with "O" Rings.
Pulley Alignment Kit (Optional)
Also available with Green Beam Technology™ as the GL202 and GL202 MSHA. Also includes built-in spad handing tabs
GL202 MSHA is Intrinsically Safe and certified for use in hazardous environments, especially Methane Air Mixtures. Used for aligning exploratory and production drill rigs center of the drift (tunnel) in underground mines.
*Shown with AP202 Support Brackets
Construction layouts
Point-to-Point Reference
Industrial Aiming
Positioning & Alignment
Stays and Shoring
Site Leveling.
Use with most accessories for aiming, positioning and aligning.
AP9OC Beam Bender for 90° layouts.
AP180C Beam Spreader for "Laser Chalkline".
AP92 Mounting Collar (required with AP9OC & AP180C)
AP1OOA, AP1000 Leveling Adapter Plates for tripod mounting.
AP202 Support Bracket for pulley alignments.
How it Works
"Laser Chalkline" parallels pulleys. You can see pulley or belt misalignment and watch laser line on targets change as the adjustments are made. Optional built-in Beam Spreader aligns pulleys, belts, conveyors. Provides a plumb and horizontal level line.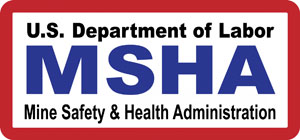 ….
….