FITS ALL SIZE BOATS AND ALL SIZE DOCKS!
Patent No. 6,995,662 B2
The Bow Laser emits a Crosshair Beam that's visible on the Special Docking Target. This shows that your vessel is CENTERED as it approaches your slip. The Stern Laser Line shows that your vessel is STRAIGHT as you approach your slip. This means the stern won't swing and bump the dock sides.
Eliminates Docking PANIC!
You know where the Bow and Stern of your vessel are at all times when docking.
Works with single or muti-engine vessels.
Works in broad daylight.
Lasers are visible over 200 feet.
Fine line position adjustments optional.
Stern facing systems available, too.
---
Specifications: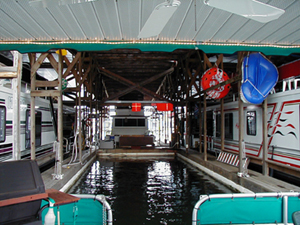 Model L650, L660
Laser Crosshair & Line Generators
Power: 12 Volts DC, 100 mA
Dimensions:
L650: 4″ L x 1 3/8″ H x 3/4″ W
101 mm x 35 mm x 19 mm
L660: 1 1/4″ Dia x 7″ L
32 mm x 178 mm
Case: Hard Anodized Aluminum Standard
Class: IIa, 635nm
Dock without FEAR, everytime!
---
The Laser Guided Docking System includes:
Model L660 Laser Crosshair Generator (Bow Laser)
Model L660 Laser Line Generator (Stern Laser)
2-DT24 Waterproof Docking Targets, 2-50′ power cables with switch and mounting hardware.
Options: Battery powered, solid brass enclosures, 48″x24″ docking targets, AP353 Quick Release Rings and Dovetail Mount
AP94 adjustable mounting bracket.
---
L650 Crosshair Generator
*Shown with optional AP94 Mounting Bracket

L660 Laser Line Generator
*Shown in optional brassenclosure with optional AP353 quick release. Mounting Rings and dovetail base.