SE10 & SE50 Solar Energy Installation Systems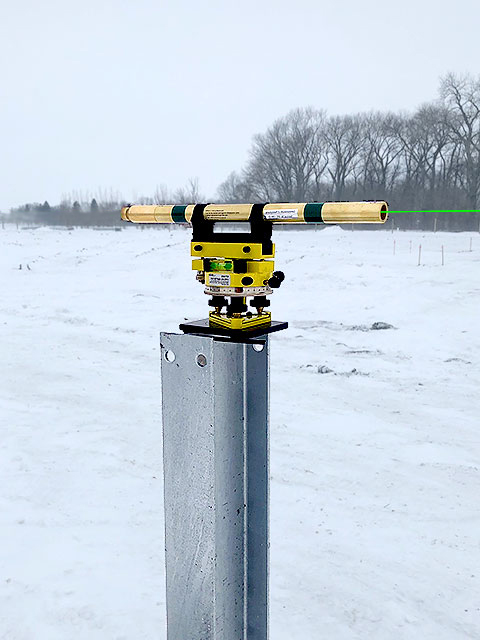 Laser Tools Co., Inc. has developed two new laser alignment systems for industrial PV Photo-Voltaic installation contractors and commercial installers.  The SE-10 & SE-50 Solar Energy Installation Systems are used to align the support Pylons that hold the mounted solar panels.  Used to survey and align multi-acre power distribution fields, the leveling adapters hold the green laser that attaches to the top of the king pylon and shoots a laser reference line over the top of the pylons for fast alignment during installation.  This positions each pylon inline in order to support the solar panels.
The SE-10 Solar Energy installation System includes the AP1000 Leveling Adapter Plate with a vertical micrometer and horizontal azimuth adjustment for precise laser beam alignment over 500'.  The SE-50 Solar Energy Installation System is robust and includes a locking feature for stable laser dot alignment over 300'.
The SE-10 and SE-50 Solar Energy Installation Systems are battery operated, eye safe and include a hard-shell carrying cases.  This makes the systems portable, field rugged and tested.  These are the only two alignment laser systems manufactured world-wide for large scale, solar field and PV panel installations.