How Do You Line It Up and Lay It Down?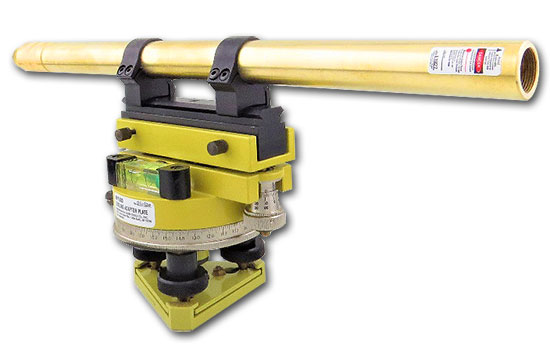 Laser Tools Co., Inc., based in Little Rock Arkansas has Green Laser Technology™ that can produce a green laser beam 30 times brighter in sun light making Solar Panel Installation easier and much more precise. The Model GLX350-10 uses 520 nanometer green laser light to project a dot with 1/8" accuracy at a 100'.  When used with the Model AP90C Beam Bender™, two laser beams can be created; one concentric to the green laser's case for outlining the array on the roof's pitch and another 90-degree beam used to determine crossbeams. The AP90C Beam Bender™ can also shoot a onetime position for penetration and base mounts.
The GLX350-10 operates with six standard AA alkaline batteries for a continuous operating time of over 30 hours. The tool can be used in temperatures ranging from -20◦ to +60◦C and is approved eye safe by the FDA.  The tool's brass case is 17" long with a 1" diameter that can be mounted with AP351 1" Clamp Set to the AP353A Magnetic Dovetail Base Mount for easy install to the AP1000 Tripod Leveling Adaptor Plate for an overall visible range of over 1,000'. This can assist with ground panel installation.
For more information, contact the manufacture, Laser Tools Co., Inc. at 12101 Arch Street in Little Rock Arkansas, 72206, by phone 501/562-0900, fax 501/562-0022, email – info@lasertoolsco.com, or web site at www.lasertoolsco.com Solar Energy Installation System.