Align, Define and Increase Production Time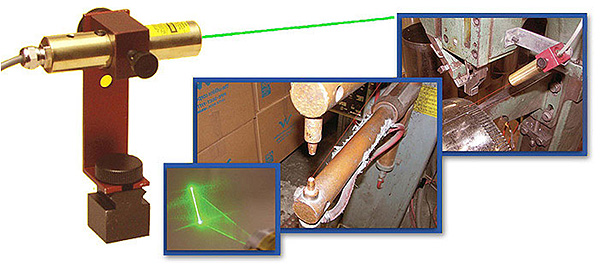 Laser Tools Co., Inc. out of Little Rock, Arkansas has exactly what is needed for profiling logs for quarter sawing and determining pith. The new model GLX58SAC-Line is more precise which to the timber/ lumber/ machining industries will provide maximum yield and time savings.
The model GLX58SAC-Line features a powerful 30mW of Green Laser Technology™ along with a 70° line generator lens that produces a 25" long line at 18" away. Line lengths may vary with different lenses depending on the client's application. GLX58SAC-Line is powered by an AC adaptor requiring 110v@ 60Hz and is still a Class II  <1mW @ 520nm. A mounting bracket is included for simple installation.
For more information, contact the manufacture, Laser Tools Co., Inc. at 12101 Arch Street in Little Rock Arkansas, 72206, by phone 501/562-0900, fax 501/562-0022, email – info@lasertoolsco.com, or web site at www.lasertoolsco.com Model GLX58SAC-Line.