Categories: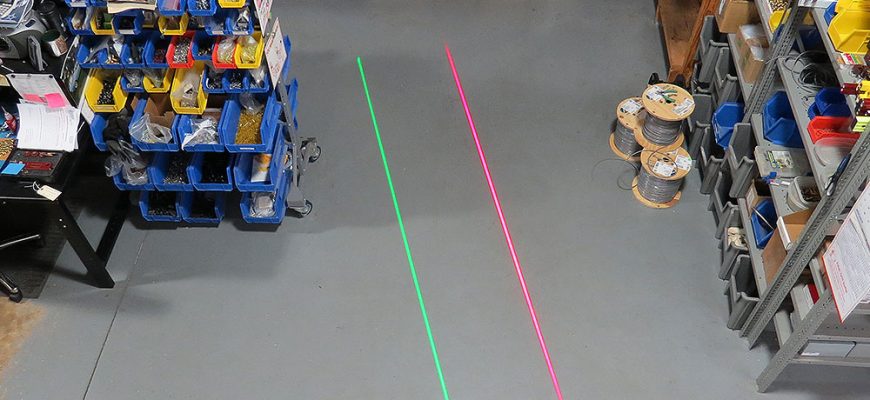 Laser Tools Co., Inc. provides high power laser lines for pathway marking and identification.  These laser lines are used in warehouses, loading docks and freight facilities to create safety zones for personnel and forklift operations.
Pathway lasers are available in Red, Green and Blue wavelengths and are available in variable lengths and widths.  These lasers are designed to be used indoors and retain a Class IIIa <5mW power rating so the beams are eye safe.  Additional power options are available.
For more information contact:
Laser Tools Co., Inc.
12101 Arch St.
Little Rock, AR 72206
Phone 501-562-0900, FAX 501-562-0022
Email: info@lasertoolsco.com
Categories: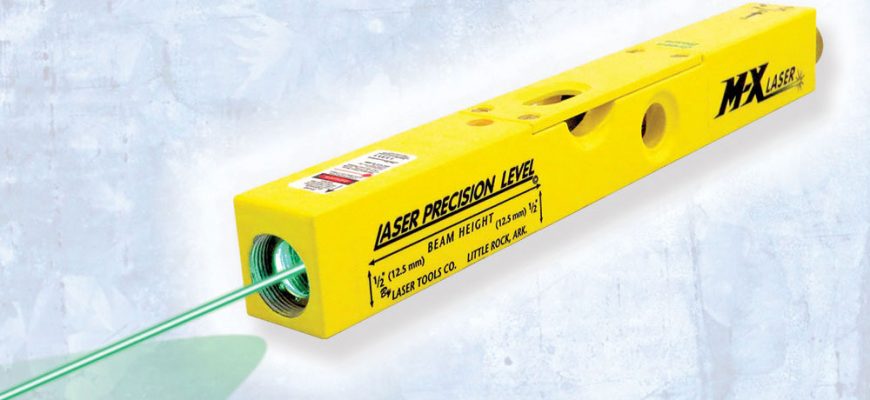 Laser Tools Co., Inc. upgraded the venerable L100M MX Laser Precision Level™ that has been the standard laser level since its introduction over 25 years ago.  This new laser system called the Model GLX100M-10 MX Laser Precision Level™ uses 520nm Green Laser Technology including a direct drive laser diode so it can operate on just two 3V DL123A Lithium Batteries for over 20 hours using the standard Laser Precision Level™ 9 ½" long precision level case.  This laser level shoots a green laser beam that is 20 times brighter than a standard red laser beam.  This means that you can see the laser dot in direct sunlight.
The operating temperature range has been enhanced so it can operate between -20° and 60°C and the Laser Level is FDA Class IIIa and IEC 3R compliant.  This means that the GLX100M-10 MX Laser Precision Level™ will operate in more extreme conditions and meet worldwide power emission limits and standards.  Beam quality is improved and operating distance exceeds 1,000'.  All accessories are compatible including the AP90C Beam Bender™ that creates two beams 90 degrees apart and the AP180 Beam Spreader™ that creates a fan beam.
The GLX100M-10 MX Laser Precision Level™ replaces the GL100M MX Laser Precision™ Level that has been an industry standard for over 25 years.
For more information contact the manufacture:
Laser Tools Co., Inc.
12101 Arch St.,
Little Rock, AR 72206
Phone 501-562-0900, FAX 501-562-0022
info@lasertoolsco.com